Mahindra names compact SUV Quanto, launch in September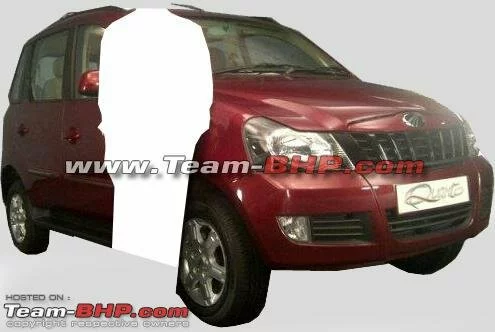 Mahindra & Mahindra Ltd. (M&M), India's leading SUV manufacturer, has announced that its new Compact SUV will be named the 'Quanto'. The much awaited launch of the Quanto is scheduled in the second half of September 2012. The Quanto is indigenously designed and developed by M&M and is smartly packaged in sub-4 meter length on the proven Ingenio platform that it shares with the popular Xylo MUV.
Mahindra has coined the name 'Quanto' for its newest offering, with the aim of conveying a sense of space and power inherent in the product. Derived from the word 'Quantum', the name has an association with the product promise of more space, more power, more seats and superior performance. The Quanto has the tough and rugged DNA of Mahindra SUVs, thus offering a distinctive advantage over hatchbacks and sedans.
The Quanto is an innovative product offering from Mahindra developed after taking into account a lot of customer feedback and research at various stages of its development. These insights have helped in fine-tuning the product to give a strong value proposition to customers in terms of design, performance and features.
The Quanto is a versatile SUV which combines the easy manoeuvrability and compactness of a hatchback with the rough-road capability and power of an SUV, suitable for weekend getaways, making it a '24×7' car. At a sub-4 meter length, the Quanto will be the smallest SUV in Mahindra's product portfolio.
Speaking on the Quanto, Dr Pawan Goenka, President, Automotive & Farm Equipment Sectors, Mahindra & Mahindra Ltd, "Customer centric Innovation has always been at the heart of any product development at the Mahindra Group. With the Quanto, Mahindra is aiming to fill a need gap in the Indian automotive market for a versatile and compact SUV. We are confident that with its unique value proposition, the Quanto will carve out a segment for itself in the market. The Quanto will cater to the needs of young urban India which enjoys an active lifestyle. We expect the Quanto to offer an exciting upgrade at a premium to customers who are otherwise looking for premium diesel hatchbacks or entry level diesel sedans".
Tweet
About The Author
Related posts