2014 Corvette C7 set for January launch at Detroit show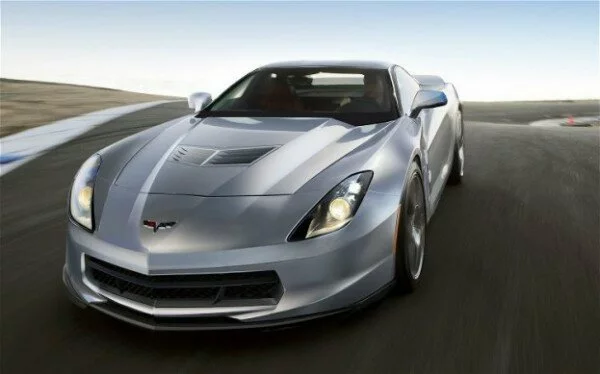 Chevy will unveil its all new seventh generation corvette on January 13 – the night before Detroit Motor show media days begin. The 2014 Corvette has been swirling around the internet for so long but only the renderings of it and not the pictures or any sort of official stuff. It does create a buzz among people as Chevy broke silence on Thursday saying it as all-new in every way. Something you wouldn't expect if you are a Corvette kind of guy but in order to show that they are serious about it Chevy opted to go for a tweak of its emblem for the seventh time.
It is the 'crossed flags' logo chosen from 100 variations considered and got unveiled at Road Atlanta. GM's vice president of global design, Ed Welburn said, the new emblem is a thoroughly deserving feature for the brand new sports car. Even on the Corvette site you can see "Nothing will be the same. #one13thirteen" referring to the date it will be flaunted to the public.
The authorities even stress that no carryovers from the c6 except the cabin air filter and the rear latch for the removable roof panel. The Corvette C7 along with improved exteriors may boast with range of engines besides the thirsty 6.2-litre V8 – a 5.5-litre small-block V8 upto 440hp is on the cards – twin-turbo V6  might well arrive later and downsized engines are likely to be rolled out too .
It is likely to feature direct injection and cylinder deactivation technologies for improved efficiency and magnetorheological shock absorbers from Camaro ZL1. As for the gearbox, eight speed automatic and seven speed manual are the possibilities. The dash might resemble current Cadillac XTS but surely the interiors will be far much better than it is in C6.
The car will be put into production on the third-quarter of 2013 due to which the last of current C6s will be rolled off in February as factory at Kentucky will be shut down for retooling. From the spy shots we can say, they might go for LED running on the more squared off headlights as opposed to traditionally being round. No four-wheel drive though a perfect weight distribution will compound the handling instead. Chevy are likely to continue with more teasers online until the cloak of secrecy is lifted in Detroit.
Image Source: MaxMotors
Tweet
About The Author
Related posts