Volkswagen cast eye on Polo based SUV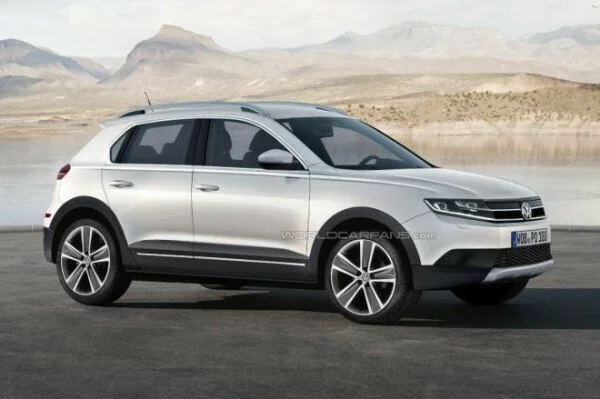 Volkswagen exploiting the MQB platform with introduction of different concepts on various segments. The attention on compact SUVs growing of late, to deal with it, the German volume producer look set to roll out the first production of Polo based small crossover in 2014. Elsewhere, it will target the market seekers for Mini Countryman and the electric car from Nissan, the Juke, Peugeot 208 and Ford EcoSport.
The R&D chief of VW, Ulrich Hackenberg, emphasised the budding segment and all the focus stitched on it at the Paris Auto Show says Autocar. Even the Bluesport and Bulli MPV concept will not make into production any time sooner says VW as they are keenly targeting the missing links in SUV segment.  Just few stages away in Paris, Audi launched its ultra-light ethics based crossover christened as Crosslane concept .
It's presumably the Audi Q2, compact in every clause, besides carrying the off-road characteristics as well as less fuel consuming.  The Polo based mini-SUV will likely be the same as Q2 in size, also styling may replicate VW Cross Coupé concept previewed an year back at Tokyo. There will be a basic model for emerging markets, while the European models will be more of a luxury and premium focused. Basic models will get two-wheel-drive, while the more expensive top-range models will be benefited by four-wheel-drive.
The next-gen Polo based compact SUV is likely to be in stores before the Q2 and in particular they both will be developed on the new modular MQB platform including the Polo hatchback. In terms of engines, versatile options are available for range of markets which includes an all-new three pod diesel.
The SUV story doesn't end there, an Up-based SUV could be stacked up for a preview at the forthcoming Sao Paulo Motor Show, though no official confirmation declared yet. Rumours have it that Skoda and Seat are also casting an eye on similar sized models for the future. Seems as if almost every car maker weighing up on the segment. At least a compact-SUV concept from the stables of VW  is drawn up for public at the Detroit auto show next year for sure.
Tweet
About The Author
Related posts