Hyosung to launch an off-Roader in India, plans local assembly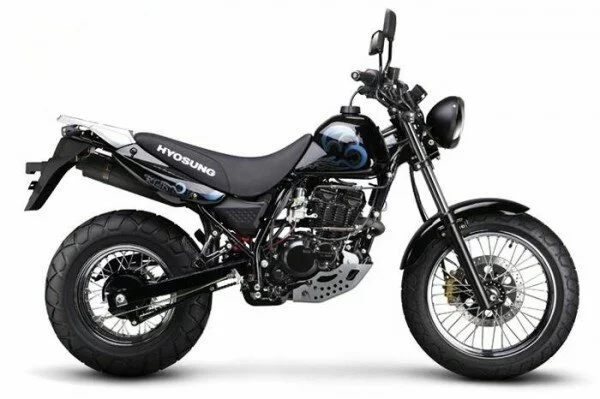 Hyosung India is now a well known brand in the Indian market for high capacity motorcycles and cruisers. The company plans to launch a range of products in the 250cc t0 650cc segment. By end of May or early June Garware, the distributors for Hyosung India will launch the 250cc sports bike in the Indian market.
Hyosung also plans to launch a 250cc off-road bike especially for India. The bike will mostly probably call it the RT250D and which is going to be an addition to the RT125D which is sold globally. The RT250D will be locally made in the Indian market and to keep costs low the company will also make the engine locally.
Garware Motors plans to set up another plant spread across 25 acres in Wai, near Pune. The new plant will have three assembly lines that will manufacture 10 bikes per line, per shift, per day and will be operational soon to assemble the upcoming GT250R sportsbike and the new GV650 cruiser.
Garware-Hyosung also plans an engine assembly setup at their second plant to reduce costs.Teh company will also expand its dealer network and increase its foot print in new cities. The company recently added three more cities – Coimbatore, Aizawl and Guwahati –to its dealership network.
Source: ACI
Tweet
About The Author
Related posts