Mahindra Duro DZ launched in South India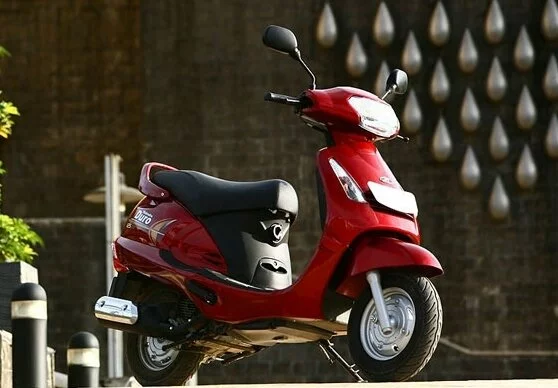 Mahindra 2 Wheelers, has launched the Mahindra Duro DZ – a tough, powerful, fuel efficient 125 cc scooter, designed specifically for the challenging Indian roads – in Hyderabad, Tamil Nadu, Kerala and Karnataka. The Mahindra Duro DZ is a tough and powerful scooter designed specifically for Indian road conditions.
The new Mahindra Duro DZ offers a unique combination of superior power, advanced telescopic suspension and a variety of other important durability and safety related features. With an amazing range of superior features, and a very attractive launch price, the new Mahindra Duro DZ is sure to be an instant hit. It is designed to be the perfect scooter for carrying your family on tough Indian roads.
The new Mahindra Duro DZ comes loaded with:
A superior, powerful 125 cc engine which provides better instant pick-up and multi-terrain acceleration, making it easier for you to carry loads, even on steep inclines and in tough road conditions.
Dual Curve Digital ignition system which delivers a mileage superior to other 125 cc scooters
Advanced Telescopic Suspension which ensures a smooth ride on the toughest terrain.
Superior ground clearance which enables manoeuvrability over speed breakers and rough roads with ease and comfort.
Long wheelbase and improved braking system offering better safety & stability on the road.
A broad halogen lamp to provide wider range and depth in visibility.
An under seat storage capacity of 20L, one of the largest in its segment in addition to built in front storage.
Rear Brake lock lever for safety & parking on inclines
Mahindra has once again created excitement in the industry by launching the new Duro DZ at a special launch price which is significantly lower than leading scooter brands available today. The ex- showroom prices announced are: AP – Rs. 44,640/-, Kerala – Rs. 44,908/-, TN – Rs. 45,235/ and Karnataka – Rs. 44,760/-, respectively.
Source: IndiaInfoline
About The Author
Related posts