Hyundai testing Left hand drive i20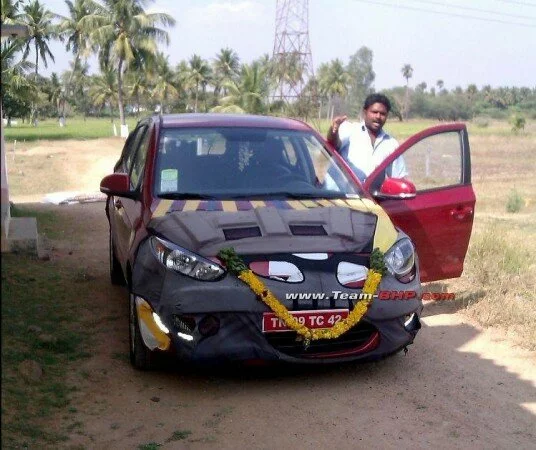 Hyundai i20 facelift has been caught once again. But this time it is the left Hand Drive variant which is meant for exporting. So we can guess the facelifted i20 will launched internationally before it makes in the India market.
Hyundai has been testing the i20 quite seriously for quite some time. This has raised some doubts in our minds as cars makers do not test the facelifts so rigorously unless the car has some serious changes under the hood or some mechanical changes.
The facelifted i20 will sport the fluidic design which is now.
Hyundai may launch the i20 Blue drive with a factory fitted LPG kit. This will certainly help Hyundai to target a new customer segment which doesn't mind shelling an extra for a alternative fuel car, especially considering the petrol prices are only moving up.
We can expect more equipment pumped into the car to help it distinguish from its competitors.
Hyundai does give more power to the 1.2 engine which is quite sluggish for a car of its size. In the last minor facelift the i20 was launched in new variants with the Era model starting at under 4.6 lakhs (ex-showroom).
Hyundai may up the prices slightly by around 15-20k from the current price range.
Tweet
About The Author
Related posts